Archive for April, 2008: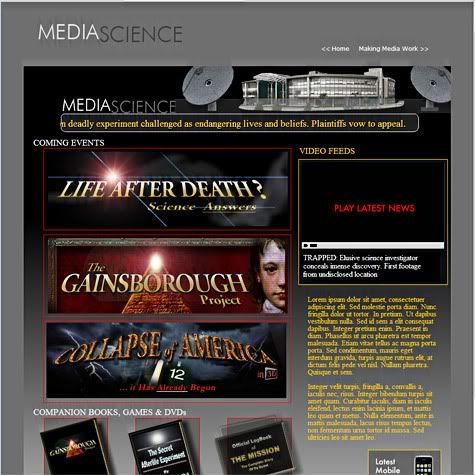 iMediaScience is a newly launched Internet site for MediaSciences Partners, L.L.P. that will take their visitors on an exciting "subscription only" ride through such heavy concepts as Life After Death, new meanings found in careful examination of a Gainsborough painting and their seeing an impending "Collapse of America".
Heady stuff for those that wish to pay for it!