Archive for May, 2008: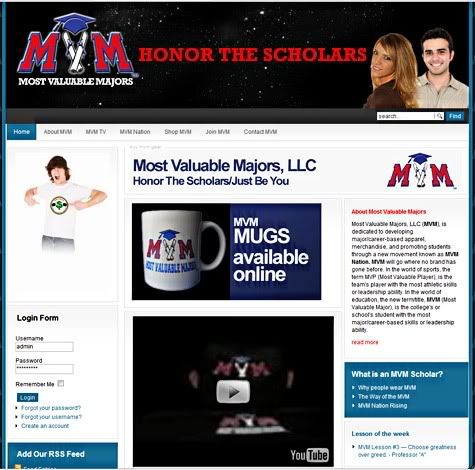 ABDesign is proud to have helped a young Los Angeles entrepreneur get his Joomla 1.5x powered website MostValuableMajors.com recreated, back up and running complete with an OSCommerse powered online store. Joomla is the cutting edge content management system powering multitudes of websites around the world giving the site owner/manager unparalleled ease of content additions and modifications.
Join MVM as they become the ESPN of Academia, focusing on those who are passionate in their pursuit of knowledge.