This entry was posted on Jul 10 2010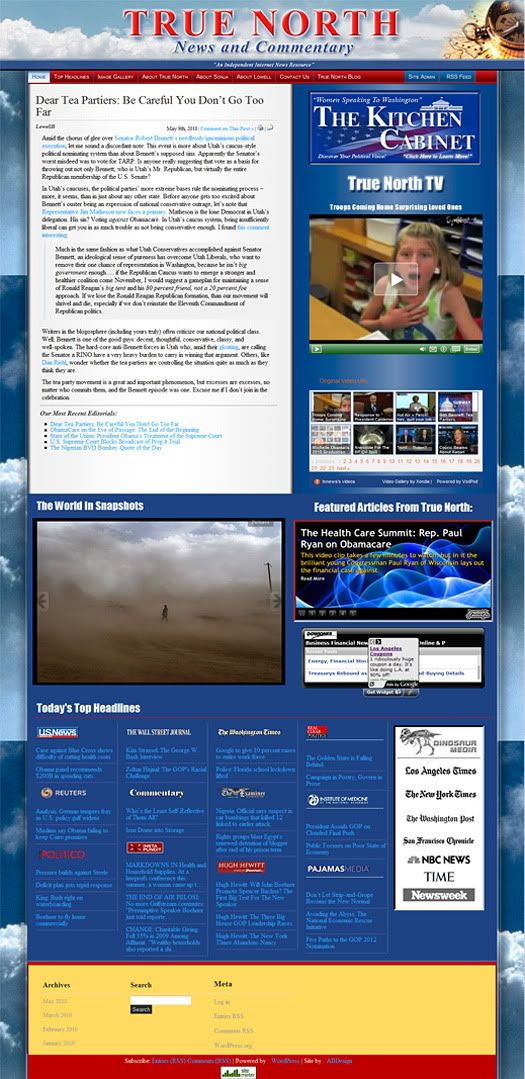 True North News & Commentary is a conservative news and information portal for those of similar persuasions. Visit it often for the commentary of Lowell and Sonja Eddings Brown plus great videos, stills and links to the major conservative sites and blogs.
Arthur Baker Design was privileged to develop this site for the Browns with customized versions of the WordPress VodPod widget, Featurific and incoming RSS feeds, as well as incorporation of the Cincopa image/audio/video service.