Archive for November, 2010: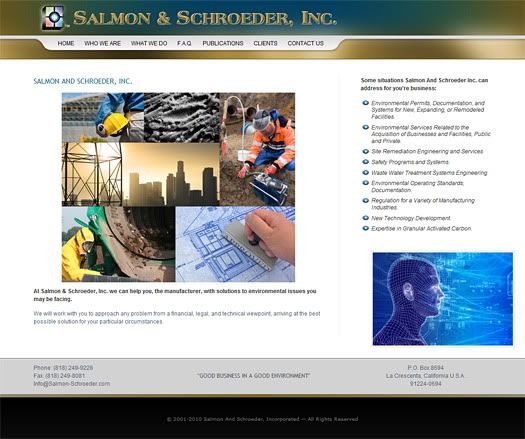 Salmon & Schroeder, Inc. provides environmental services and remediation for a wide range of industries helping them to navigate the regulatory hurdles placed in the way of businesses by the environmental community. S & S has worked with a wide variety of industries, from chemical manufacturing to pharmaceutical manufacturing to tire re-treading to motion picture film processing. Their greatest amount of experience is in the electronics manufacturing industry, but over the years they have been involved with a large number of processes and operations.
Arthur Baker Design converted their original static website to a WordPress-CMS-driven site giving them direct real-time control over their content. Thanks, John, for the opportunity to work with such a great company!